I am lucky to have found such a tremendous company with integrity and community. So

What Is Global Resorts Network

to me and possibly what will Global Resorts Network provide you?
With GRN you simply enjoy the product or create a (home) business online. The bottom line is, (GRN) the product, is stellar by itself. This is my review as a member, sounds weird but some online reviews are really just twisted marketing (the reviewer is not even affiliated with the company they are reviewing) to get you to read and buy their company! The best way to review a company is have a member pull back the curtains and give you Carte Blanche to find out for yourself. That is exactly what I'm doing.
With that I welcome you to Global Resorts Network from a member who uses the product and creates a Work From Home (Freedom) Lifestyle business through the very lucrative Premium Priced Affiliate commissions GRN provides (you will find out more below).
Let's begin.
I joined back in early fall of 2011. My intention and what got me interested in the product was the incredible savings on travel! My family and I usually vacation 2 weeks a year with multiple weekend trips throughout the year. My research showed me I could save enough money to pay for my membership twice over the first year and never pay retail for another vacation for the rest of our lives.
How did Global Resorts Network come about?
The Story Of Global Resorts Network
"In 1999, we developed an Internet reservation and customer service system providing members with access to our world-wide inventories of accommodation, as well as our expertise in the vacation industry.  As a result of these initiatives, our members are now served by the most advanced, user-friendly Internet reservation and customer support systems in the industry.  
Our mission is to continuously expand our register of accommodations through leases, wholesale contracts, and the bulk purchases of accommodation inventory.  We also acquire company-owned resorts, either in whole or in part, to facilitate and augment special accommodation requirements.
Our leadership and staff are among the most experienced in the travel industry. Members benefit from and have access to this unparalleled depth of travel industry knowledge and expertise.
Our commitment to superior service, integrity, and attractive prices, are the cornerstones on which we have built our growth and success. From a few offices in Canada and Mexico, we've grown to a worldwide membership, enjoying access to quality accommodations around the globe."
Who Founded Global Resorts Network?
Alfonso (Al) H. Morales was born and raised in the State of Arizona.  After graduation from Tucson High School, he attended one year at Yale University.  He then transferred to the United States Naval Academy where he graduated and was commissioned as an officer in the United States Navy.
Al resigned his commission after four years of service and embarked on a business career.  He was involved in the sales and marketing of engineering services and ultimately became president of Western Energy Systems; a company involved in pre-architectural planning and design of energy related projects for City, County, and State governments nationwide.
In 1998, Al began a new career in the travel industry and sold time share resort properties in Arizona, California, and Cabo San Lucas, Mexico.  Over time, this experience led him to research comparable alternatives.  Upon discovering and studying the benefits of the membership offered through Global Resorts Network, LLC, he determined that there is no better option available in the marketplace today, for luxury resort travel.
Al is involved in local charities, was an Olympic Athlete, (Mexico City and Munich) and is a licensed pilot.
Mark Hoverson Co-Owner
Of Global Resorts Network
In the fall of 2010, Mark Hoverson became part owner of Global Resorts Network. Have you seen his story?  Actually, I'll let Mark tell you his story >HERE< (must see)!
Global Resorts Network LLC.  The official Company site is www.mygrn.co
Global Resorts Network
Premium Priced Affiliate Offer
If you are interested in providing another income stream to your household I highly recommend taking advantage of becoming a Global Resorts Network Affiliate. You can market GRN in many ways to create commissions of $1000, $3250 or $7700 per Affiliate sale. This can be done on the internet or simply by just referring others to our great Private Travel Club (which usually occurs when others find out how much you paid for the same trip)!
Global Resorts Network
"The Ultimate Private Destination Club"
Prime Weeks are for 7 night/ 8 day accommodations at over 5000 timeshare properties and resorts worldwide. You are not buying a Timeshare. What GRN did was ingenious and proved that owning a timeshare was just not cost effective! With GRN you pay for your membership one time and thats for life, no more fees period! The only cost you have is your vacation which will only be from $298 – $799 inside our Private Destination Club.
Example Comparison Below

Not only do we make Timeshare Sales-People cringe (Full Details Inside Video Below) we will also show how you can save up to 90% off Expedia's (above) so called 'Best Price'…
"You will succeed with 100% peace-of-mind because
our product offers tangible & immediate value to our
members. Also, you will see why we
are making timeshare ownership obsolete because
we are cheaper, more flexible, and easier-to-use:"
Click Video To Play
Global Resorts Network
"What You Get As A Lifetime Member"
(The Membership Benefits) This is for all Global Resorts Network Silver, Platinum and Platinum Plus Memberships
No annual fees (Recurring)
No maintenance fees (Recurring)
Over 5,000 resorts worldwide
7 night 8 day resort stays are $298-$799 for the entire week per family
Transferable for just $75
Unlimited guest weeks which can be booked through the guest week only section
Travel 52 weeks a year
Book tours and activities for destinations worldwide
Book hotels, cruises, flights, car rentals, all of your other travel needs anytime
You pay for the week you use ONLY
Unlimited use of Non Prime Weeks after you use your memberships "Prime Weeks"
All memberships have use of our great concierge service
Choice Of Memberships To
Accommodate Your Travel Needs
2 Prime weeks a year for Silver ($1,995)
10 Prime weeks a year for Platinum ($4,995)
20 Prime weeks a year for Platinum Plus ($12,500)
 If you would like to upgrade after initial
purchase here are your options:
Silver to Platinum Upgrade – $4,000
Silver to Platinum PLUS Upgrade – $12,000
Platinum to Platinum PLUS Upgrade – $8,200
Your Private Destination Club
Link To The World
Global Resorts Network has neatly created a "Personal Virtual Travel Assistant" just for you. Once you book
your vacation or if you have any questions you simply call and speak with a GRN travel specialist. Next book your flights, car rental, and purchase tours and activities for your every destination. Do you want to snorkel or cage dive with Great White Sharks in South Africa? How about visiting the Ephesus in Turkey? Going to Disney, have breakfast with the Disney characters, What kind of memories do you want to create?
The Difference Between A Global Resorts Network Member And A Global Resorts Network Affiliate
Our Private Destination Club offers a great community that interacts offline and online to help all of our members and affiliates. The only difference between a member and affiliate is a $100.
If you choose to market GRN (Affiliate) as a business part time or full time from your home the only requirement is an additional $100 (Renews yearly) which gives you a website to assist in generating commissions of $1000, $3250 or $7700 per membership sale. For more information on how you become a Global Resorts Network Affiliate please see the Details Inside This Video!
If you choose to just enjoy the membership you do nothing else but travel and see the world.
If you would like to become an "Affiliate" after your initial membership purchase, you can. All you do is pay an additional $100 to activate your affiliate website and start generating $1000, $3250 or $7700 commissions.
Or if you pay an Affiliate fee and do not wish to continue as an affiliate just don't pay the $100 renewal fee next year. Your membership will not be affected either way!
Global Resorts Network
Affiliate Business Payplan
Global Resorts Network is a Direct Sales model and NOT an MLM or Network Marketing Company. In other words you generate a commission only on what you sell period.
CLICK on this link [GLOBAL RESORTS NETWORK AFFILIATE DETAILS] to see videos on the Global Resorts Network PAY PLAN
How To Get Started With Your
Global Resorts Network Membership
To get started with the Global Resorts Network Affiliate Membership and generate commissions of $1000, $3250 or $7700 –  CLICK HERE
To get started with the Global Resorts Network Membership only and save up to 90% off Expedia's so called 'Best Price' "The Ultimate Private Destination Club" – CLICK HERE
The steps to purchase are very simple and we offer Mastercard, Visa, Discover and bank wire. We also accommodate splitting payment between 2 credit cards and a layaway plan.
Upon confirmation of your payment you will receive an email notification with log-in details to access your Global Resorts Network Membership Site and how to use your membership. Process will take between 7 – 10 days.
Links To Remember:
Sign up to everything GRN and I'll share how I create an income and work from home, plus share our insider travel tips within our Private Destination Club.
Be sure to give me your BEST EMAIL!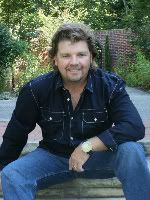 I'm Brett Gibson and feel free to give me a call, drop me an email  or connect with me on Facebook to get any last minute questions answered before joining Global Resorts Network.
So let me ask you "What Is Global Resorts Network" to you? I look forward to finding out!